PIAF
What is the Practical Investment Assurance Framework (PIAF)?
Extracting more value from the project portfolio governance and management mechanisms in an organisation; hence optimizing return on project investments.
PIAF aims to put the business stakeholders (particularly the Executive Business Sponsor and project board members) in effective control as investors in the development of a new capability and the associated organisational changes required.
What is the role of PIAF in my organisation?
A large proportion of business projects which are ICT-dependent fail; i.e. do not deliver the targeted benefits.
A very significant contributing factor to this failure is the lack of effective control and understanding of project delivery processes by the business stakeholders.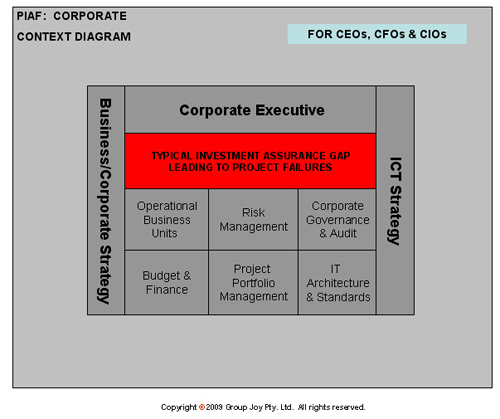 PIAF addresses this gap within your organisational context. PIAF is customized to the needs of the client organisation to complement project portfolio governance and management mechanisms.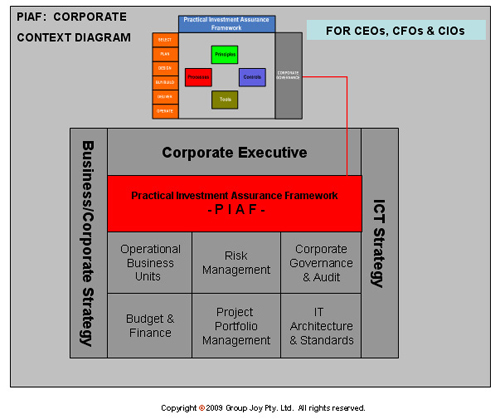 What are the key components of PIAF?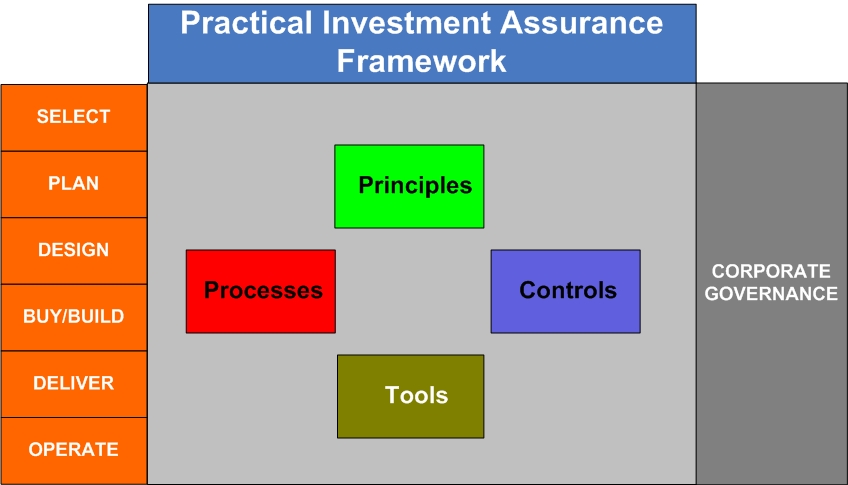 What are the benefits of PIAF?
Simple, flexible and practical
Consistent with and complementary to project governance mechanisms and methodologies
Predictive – supporting early detection of risks of project failure
Improved portfolio performance
To learn more about PIAF, click here.
For a complimentary diagnostic of the investment assurance practice maturity of your organisation … please click here or contact us for discussion.